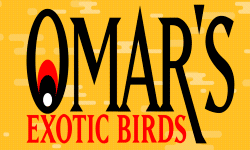 LAKE FOREST
23507 El Toro Rd.
Lake Forest, CA 92630
BREA
903 E. Imperial Hwy.
Brea, Ca 92821
VISTA VILLAGE
410 Vista Village Drive,
Vista CA. 92083
HOURS (Vista Location Closed Mon & Tues)
M-F: 10am - 5pm
SAT: 10am - 5pm
SUN: 10am - 5pm
Whether you are planning to buy your first bird, or acquire a second, there are a few things you should know about taking proper care of your feathered companion.
Click on the categories below to learn about what it takes to keep birds fit and happy.
FIND A LOCAL AVIAN VET
For medical related issues, please contact your avian vet. You can find a few that we recommend along with their phone numbers. This is a list of local veterinarians we recommend. They have been caring for our customer's birds for many years and provide excellent treatment and advice.
Dr. Ikeda
MUIRLANDS ANIMAL & AVIAN HOSPITAL
24174 Alicia Pkwy.
Mission Viejo, CA. 92691
949-770-9015
Dr. Rosskopf, Jr.
AVIAN AND EXOTIC ANIMAL HOSPITAL
4871 W. Rosecrans Ave.
Hawthorne, CA. 90250
310-679-0693
Dr. Greek
GREEK AND ASSOCIATES
23687 Via Del Rio
Yorba Linda, CA 92886
714-463-1190
Dr. Molnar
MUIRLANDS ANIMAL & AVIAN HOSPITAL
22291 Mulholland Hwy.
Calabasas, CA. 91302
818-222-2219
Dr. McDowell
CHAPARRAL PET HOSPITAL
915 W. Foothill Blvd.
Claremont, CA. 91711
909-625-1561
Dr. Jenkins
AVIAN AND EXOTIC ANIMAL HOSPITAL
1276 Morena Blvd.
San Diego, CA. 92110
619-260-1412
In-Home Consultations
Avian behavior is a complex issue, but most problems are solved by having someone who truly understands a bird's needs, show you how to handle them. Omar Gonzalez says that showing people how to better bond with their bird is one of the greatest rewards of his business. He loves talking to bird owners about how to care for their pets and teaching them training methods that lead to better behavior.
As part of an in-home consultation, Omar will analyze your bird's environment, daily habits, dietary needs, interactions with others, and offer training tips to address behavioral issues.
In-home consults are $250. Consults farther than 20 miles from either store may require a travel fee. To schedule an appointment, please call one of the stores or send an email to omar@omarsexoticbirds.com Phone Consult for $100 up to an hour.