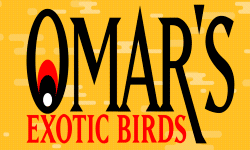 LAKE FOREST
23507 El Toro Rd.
Lake Forest, CA 92630
BREA
903 E. Imperial Hwy.
Brea, Ca 92821
VISTA VILLAGE
410 Vista Village Drive,
Vista CA. 92083
HOURS (Vista Location Closed Mon & Tues)
M-F: 10am - 5pm
SAT: 10am - 5pm
SUN: 10am - 5pm
What do you feed a parrot? Not just seed and water! The best setup for your bird is to have 3 dishes: one for a seed mix, one for water, and one for fruit, vegetables, miscellaneous treats and table food. You should give your bird fresh food every day. We recommend OMAR'S Premium Seed Mixes which have seed, pellets, fruit and nuts. We also recommend adding a powdered vitamin and mineral supplement. A Calcium supplement should also be given for African Grey Parrots, Toucans, birds which are molting and all egg laying birds.
Instead of filling the seed mix dish all the way to the brim, try to give your bird only as much feed as it will eat in one day. The water dish must be cleaned thoroughly with soap and hot water every day and sometimes twice a day if soiled with food or feces. OMAR'S does not recommend the use of water tubes because they can promote bacteria if not cleaned often enough, causing illness. If you use a water tube, purchase a brush that you can clean it with, and be sure to wash the tube daily with soap and hot water.
Every day you should serve your bird a variety of fruits, vegetables and treats. We thoroughly rinse off and serve all fresh fruits and vegetables raw. The bird will get more nutrients if raw. If you serve cooked or even thawed frozen fruits and vegetables, they spoil much quicker, so make sure you remove them after an hour or so.
Remember to also pick up the wet food from the floor of the cage too. If you are serving dinner and wish to share cooked foods with your bird, pick up what's left over in its cage when you clear off the table. Try our Mom's Healthy Snack Mix as a treat and Mom's Nutty Noodle as a cooked food treat. If your bird does not like different foods, there are creative ways to introduce them, such as a stainless steel skewer where you hang the fruit rather than put it in the dish. Some smaller birds will try some new foods if you sprinkle egg food on it.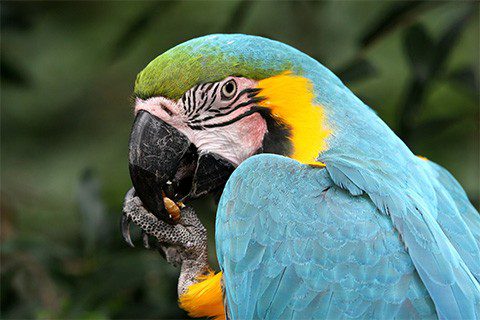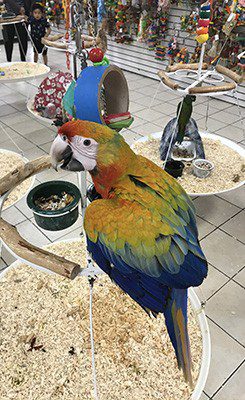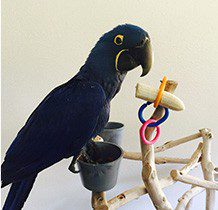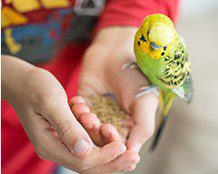 Fruit and Vegetable Treats
Here is a partial list of the fruits, vegetables and "table foods" you may try serving your bird:
Apples
Oranges
Honeydew
Corn
Yams
Bell Peppers
Papaya
Cantaloupe
Raspberries
Zucchini
Cauliflower
Chili Peppers
Pears
Apricots
Kumquats
Spinach
Bok Choy
Sweet Potatoes
Pineapple
Kiwi
Grapes
Broccoli
Nectarines
Fava Beans
Cranberries
Bananas
Peaches
Cucumber
Peas
Green Beans
Plums
Mango
Blueberries
Kale
Carrots
Brussels Sprouts
Cooked Rice
Cooked Beans
Cooked Squash
Mashed Potatoes
Macaroni & Cheese
Cooked Chicken
Spaghetti
Wheat Bread
Scrambled Eggs(with shell)
DO NOT FEED YOUR BIRD....
Avocado (sometimes can be fatal to birds), Chocolate (a chemical in chocolate causes seizures and sometimes death), heavily salted or greasy foods, apple seeds or fruit pits, such as Peach pits, Cherry pits, Nectarine pits, etc. As humans do, Birds can become addicted to the caffeine in coffee and tea, so be very careful if you let your bird drink any caffeinated beverages. Also, NO Alcohol for birds-it can be fatal. Use common sense when feeding your bird; if it's not healthy for you, it's not good for your bird.