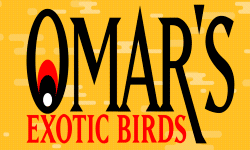 LAKE FOREST
23507 El Toro Rd.
Lake Forest, CA 92630
BREA
903 E. Imperial Hwy.
Brea, Ca 92821
VISTA VILLAGE
410 Vista Village Drive,
Vista CA. 92083
HOURS (Vista Location Closed Mon & Tues)
M-F: 10am - 5pm
SAT: 10am - 5pm
SUN: 10am - 5pm
10 Bean Soak Mix 1 lb.
$3.09
In stock
This Bird list is updated weekly, but with birds selling daily, we suggest you call the Lake Forest location at 949-472-3962 and ask for Kim for current availability. Birds are held with a $300 deposit.
The prices listed may have typographical errors and prices are subject to change without notice.
Description
Ten Bean Soak Mix. 1 lb.